Opening Remark TopNaijaMusic CEO, Paul Oghoghorie At 2017 Nominees Concert
It is a great thing of joy to see all of us here today. I am so excited and sincerely appreciate all of us for the immense love given to the Top Naija Music Awards.
When this initiative started in 2012, little did we know that it will someday become a becon of hope for many up and coming musicians. To God be the glory that today, even before the event holds, artistes are already anticipating.
We thank God immensely for granting us all journey mercies from our various destinations to this venue, especially those who traveled from different parts of the country. The God who granted you journey mercies to this place will also grant you journey mercies back home. Amen.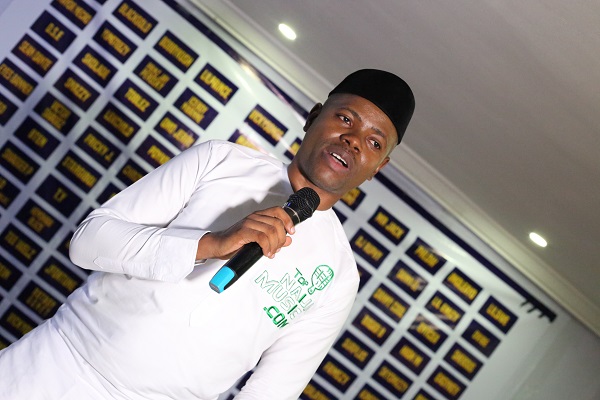 This year has been a pretty tough one for all of us due to the state of the economy, but I thank God for not letting you all rest on your oars. I really find it hard to believe that we were able to bring together over one thousands emerging artistes who have gone to the studio and recorded at least a song in the last 12months. You all deserve a resounding round of applause. I say well done friends. May your labour not be in vain. You are the reason why there is Top Naija Music Awards. We say thanks and keep doing what you are doing. The sky is the beginning.
On a sad note, we extend our condolences to our close pals and friends of the platform who passed one this year. One is our 2016 Entertainment Personality of the Year, Enoch Isaac a.k.a Aboki Dangata who passed away on November 17, and just recently, the mother of one of us, a videographer, Chuchu and then the father of a nominee, Emicvee, Mr Innocent Odika (let us please stand and observe a one minute silence for them). May their souls rest in peace.
Now, tonight is the night that we all have been waiting for and I am sure that we are ready to explore the power of music. Like we announced, tonight, one nominee will automatically win the award of the Best Performing Act of The Year 2017. It will be given to the artiste whose performance is the best tonight. As we all know, voting ends on Saturday December 16, 2017 at midnight and the results will be released at a twitter ceremony on Wednesday 27th December 2017 7pm, then award presentation will take place at Oriental Hotel on Jan 20, 2018.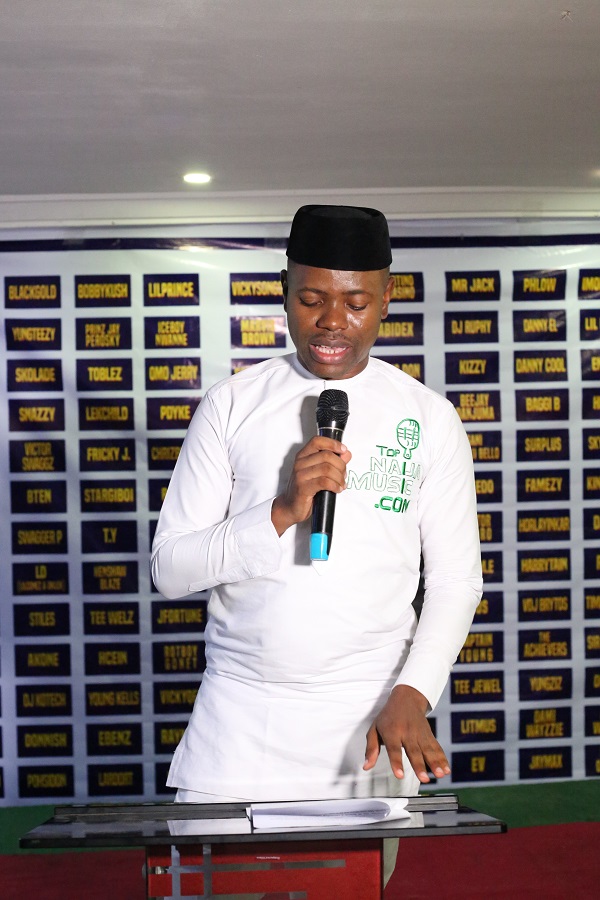 On behalf of the organizers of Top Naija Music Awards, Top Naija Music and Top Naija Music Radio, we welcome you all to this epoch making event. We ask you to support us patronizing our music promo packages so that we can do more for you. We also thank immensely all our partners and supporters, Mc Amicable, Dabrush, VIP Media, Mr & Mrs Korede of who is Next Arts, Virgin Rose Resorts, Chuchu and his team, Mr Olu of Ait and his team amongst others. God bless you all and increase you.
Hope you have heard about our forth coming event that will shook the country and Africa as a whole. It's the Top Naija Mega Music festival which will take place in Lagos from 9th to 11th March 2018. This event will have upto 1000 music artistes from Nigeria and out of Nigeria to perform on one stage, plus some A list artistes too. The bigger part is that there will be bountiful bonuses for performing artistes, ranging from a plot of land and collaboration with the guest A list act, plus many others. Visit our site www.topnaijamusic.com for more details as registration is ongoing.
We will announce the days you can watch this event on tv stations as soon as we hear from them.
We thank you all for coming once again. We wish you the very best of tonight.
Thanks and God Bless.